Receive Personalized Care
licensed midwife | wellness professionals | supportive staff
At In Due Season Birth Center & Family Wellness, we are dedicated to providing exceptional, woman-centered, prenatal and birth care in Pasco County and the surrounding areas. We promise to maintain high, Christian moral standards, a high level of honesty and transparency with our clients, and a peaceful, non-judgemental environment. We resolve to never cut corners in our evaluation of your pregnancy and labor. Our wellness team is here for your entire family to provide holistic alternatives to traditional medicine. Our mission for In Due Season is to create a multi-disciplinary "one-stop shop" for our natural-minded parents in the North Tampa area.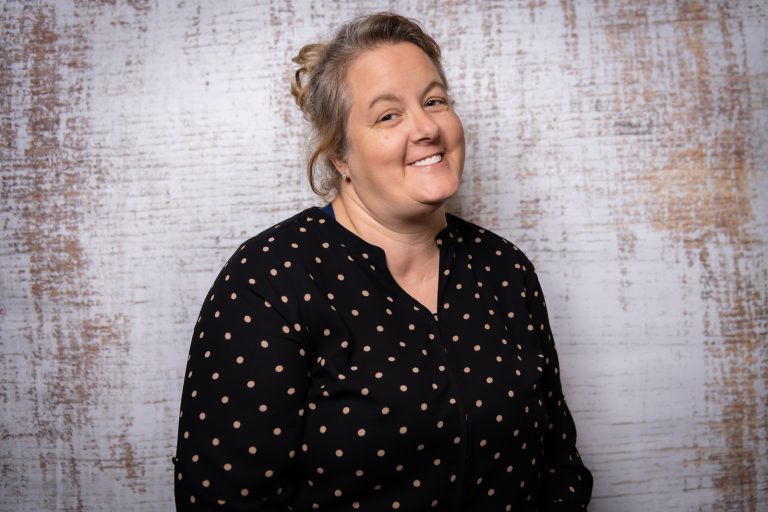 Lucie is a Licensed Midwife in Florida and a Nationally Accredited Certified Professional Midwife. She is a graduate of CommonSense Midwifery School in Winter Garden, Florida. She became passionate about birth in 1993 after the birth of her second daughter. She had a beautiful VBAC at home. She is now blessed with eight beautiful children – six of them born at home.
Over the course of motherhood she has had the privilege of advocating for women in many roles as a doula, childbirth educator, and lactation counselor. She is the visionary behind In Due Season Birth Center & Family Wellness.
Ashley attended Frontier Nursing University where she received her Advanced Registered Nurse Practitioner and Certified Nurse Midwifery degree, as well as currently completing her Doctorate of Nursing degree.
Ashley has been providing proficient, personalized, and evidence-based care to women and children since 2009 in many different realms. Ashley became passionate about the midwifery model of care when she realized it gave women a voice and choice about their care.
Ashley is a native to Florida, both born and raised. She's a mother herself to 2 young boys. When not providing care to the community, Ashley enjoys being outdoors, on her family's boat, and traveling.
Dr. Josh received his Doctor of Chiropractic degree from Life University in Atlanta, GA. He is a member of the International Pediatric Chiropractic Association (ICPA). He began practicing in Pasco County shortly after graduation.
After years of suffering from sports injuries and headaches, Dr. Josh's wife convinced him to visit a chiropractor dedicated to family wellness. With regular adjustments and modification of his daily activities, he did not only receive relief from his headaches and pain, he surprisingly improved his quality of life.
After his "aha moment" of what chiropractic care is really about, his chiropractor encouraged him in his career change. He desires to help his patients achieve a higher quality of living—not merely to keep them from pain or illness.
Khamissa Keita grew up in Africa and witnessed at a very young age the process of natural childbirth by strong and powerful women, who, by deciding their way of childbirth, had shaped their society. She believes that, with the right support and empathy, midwives can offer this experience to every pregnant mom.
She is a trained midwife from Germany. Khamissa graduated from the university "Otto von Guericke" in Magdeburg and received her midwife license in 1997. She has worked as a midwife, as well as a teacher, at the midwifery school of the same university for many years. In 2010, she received her Masters of Medical Education from the University of Berlin and has been teaching midwife students and other medical professionals, in addition to practicing as a midwife.
In 2014, Khamissa moved to Florida with her daughter and completed a four-month program licensing by endorsement at Commonsense Childbirth School of Midwifery in Orlando. Khamissa is fluent in French, German, and Bambara.
She considers herself an advocate for natural approaches to pregnancy and birth: self-determination, education, empowerment, and moral support of families as well as diversity in cultural and family structures.
Tish is compassionate in women's health, especially in OB. She has worked in OB/GYN for the past 21 years. In 2006, after working at an OB/GYN medical office for 5 years, she decided to go to school to become a licensed practical nurse (LPN) with the goal in mind of becoming an RN and work as a labor & delivery nurse.
As she continued to work as an LPN in the OB/GYN medical office for 14 more years, her plans changed, and she made the decision to change professions. In 2020 during the pandemic, she went back to school to become a registered diagnostic medical sonographer (RDMS) at Southern Technical College and joined our team at In Due Season in May 2022.
Tish was born in Colorado and moved to Florida with her parents at the young age of 8.
When she is not providing compassionate care to our patients, she enjoys drag racing with her husband and 10yr old daughter at the local drag strips and watching football & hockey.
Kendra is elated to join our team as our Office Manager. She is a mother of two boys and is passionate about holistic family wellness. She has a faith-based approach to managing both her family and her role here at In Due Season. 
You won't see her bedside at your birth, but you will see her handling all those "behind the scenes" details that help things go smoothly in our office.
Joining us in March 2022, she is ecstatic to assist in the incredible journey of pregnancy and wellness for all of our clients.
Birth Photographer gone receptionist! Sara is an exceptional birth photographer, mother and wife! She has a heart for all things family, Pregnancy, Birth, Postpartum, newborn and so much more. She is one of the first smiling faces you see when you arrive at In Due Season. Sara joined our team March 2020 and is excited to be part of our  In Due Season Family!
Evelyn is a mother of 6 who has home schooled her children. She has a true passion for natural birth. She is an aspiring midwife with an understanding of the physiology of birth and believes in the ability for the body to birth.
Heidi began her journey at In Due Season as a client through our Homebirth, VBAC program.
Finding a provider as a mom who had a previous cesarean was very difficult. After much searching and researching for such a provider, Heidi found us. She not only had a beautiful homebirth VBAC, but also found a passion for helping other women deliver as a birth assistant.
Heidi is an aspiring midwife with a passion for sharing her story and the many things she has learned on her own road to deliver naturally.
Growing up seeing her mother become an amazing midwife and the owner of In Due Season, Hannah is following in her footsteps. She has a passion for birth and for helping the moms here at In Due Season. 
Hannah is a birth assistant as well as a front desk receptionist. She is starting college in the fall to become a sonographer to further her career in the medical community.